Welcome to Relax-U


Hello, my name is Denise Albritton. I am a Missouri Licensed Massage Therapist who specializes in Usui and Karuna Reiki Therapy. The Reiki Therapy helps release stress in the body for a more beneficial massage experience. I also perform Swedish, Myofascial Release, Reflexology, Aromatherapy, Ortho-Bionomy, EFT and Emotional Therapy-Simple Guidance for Abundant Health!
I am a Reiki Master Teacher, therefore I am able to teach and attune others to perform Reiki Therapy on themselves and others. I teach each level accordingly for one to achieve the desired level of Reiki knowledge needed. Reiki has made a positive difference in many lives and has helped increase self awareness and care.
Reiki is an eastern style energy therapy bodywork that relieves stress and promotes relaxation while creating healing benefits in the body. It is administered as a "Laying on of Hands" type of technique and is based on the belief that an "unseen" life force energy is the cause of us being alive. When our life force energy is low, we are more prone to illness and disease. When the force is high, we are more apt to be happy and healthy with more energy to perform our daily tasks.
Reiki is a simple technique that can be learned and used by anyone to improve their over all health and life. It has been used to help every known illness and always has a beneficial effect. It also works in conjunction with traditional medicine therapy and helps relieve side effects of other forms of treatment for illness and disease. A session feels like a wonderful, glowing radiance that flows through and around your body. Reiki treats the whole body including the emotional and physical being. It creates feelings of peace, security and well being.
It is my goal to help anyone who is wanting to create a positive shift in their lives for their physical, emotional and spiritual health. In other words, their Body, Mind & Spirit Health! With my ability to help people communicate with their body, we can together create the kind of lifestyle your body needs to be healthy.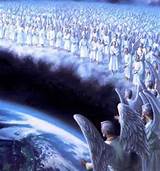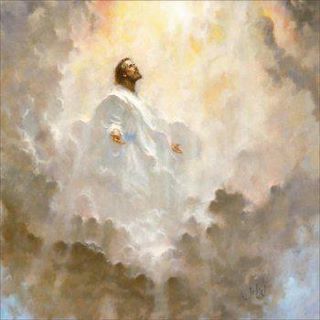 *NEW LOCATION*
Relax & ReNew Wellness Spa
601 A Market Street
Hermann, Mo 65041
573-486-2212
Online Scheduling: www.massagebook.com/biz/RRWS
Appointments available Monday-Saturday
Denise's 2nd Location
Ultimate Hair Salon & Spa
524 Warren County Center
Warrenton, MO 63383
Call 636-456-7047 for Appointments
available on Mondays & Tuesdays
Relax-U welcomes the Natural Care Products of
Jordan Essentials
for Your Affordable Daily or As-Needed Healthy Benefits
No Memberships or Monthly required Orders
​​​​​​​Simply order As Needed!
Great Package to Start Your Journey!
https://www.myjestore.com/membertoolsdotnet/shoppingcartv4/ProductDetailv4.aspx?ProductID=23872&CatalogueID=236&MG=7&G1=167&G2=267&ReferringDealerID=838954
Have Pain? This Product knocks it out of the Park!
https://www.myjestore.com/membertoolsdotnet/shoppingcartv4/MainCartv4.aspx?MG=7&G1=167&G2=284
Leg & Foot Cramps, Eye Twitching, Migraines?
You probably are Magnesium Deficient, Use this Natural Product!
2 Pumps is all You need Daily
https://www.myjestore.com/membertoolsdotnet/shoppingcartv4/MainCartv4.aspx?SearchCriteria=Magnesium+Bundle
Here at Relax-U, we are promoting the book "From Rock to Gem: A Life Journey to Awakening" by author Mary A. Love.
From Rock to Gem is designed to help those who have a similar story to the author's realize they have a power within to change the course of their life to a positive direction. This change can bring them more love, joy, happiness and self-empowerment than they could ever dream possible. A spiritual awakening can be the most freeing, life-altering shift one could ever experience. The author unabashedly shares her challenges, struggles, and triumphs to teach how an ordinary person can become extraordinary using faith, strength, and passion with a focus on not giving up or surrendering to what may seem to be the reality. From Rock to Gem can be a portal to the Divine in an amazing journey to self-discovery. The choice is ultimately yours.
This book can be purchased directly from the publisher at http://bookstore.balboapress.com/Products/SKU-000631377/From-Rock-to-Gem.aspx